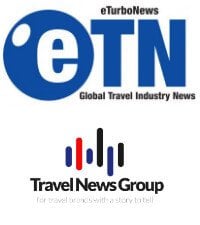 Travel Professionals call it the MICE industry. MICE stands for Meeting and Incentive. MICE has been dead since COVID-19 broke out with ITB Berlin cancelling in March 2020.
Now Reed Expo is setting a trend to make Travel Industry Events again possible with ATB in Dubai and WTM Latin America in Sao Paulo
Correction! MICE isn't dead yet. MICE will be back this year with two of London-based Reed Exhibitions primary travel and tourism trade shows.
Simon Mayle is the Event Director for ILTM North America, ILTM Latin America, PROUD Experiences, and WTM Latin America at Reed Exhibitions.
Simon was a guest today at the eTurboNews news discussion in cooperation with Livestream.travel and the World Tourism Network (WTN).
Reed is setting a new trend of slowly reopening the companies' physical travel trade shows with the Arabian Travel Market in Dubai in May, and the World Travel Market Latin America in Sao Paulo, confirmed for August 3-5 this year.
This is a brave move, with most mass meetings banned in the world. Reed Expo is convinced with vaccines increasing and discipline in mask-wearing, hygiene, and social distancing, such physical events are ready to emerge this year.
In the ongoing discussion on what masks are best to wear, Simon did not want to confirm that N95 type masks will be mandatory in Brazil. He did confirm that a virtual version of events is also substituting attendance from those that will not be ready to travel yet. "It makes a local participation attractive," Simon said.
Members of the World Tourism Network had a lot of questions and comments.
This is a strong step forward by Reed, and many frustrated members of the travel and tourism industry are bracing to receive confirmation that WTM turns out to be a success story.